You've Never Worked With A Local SEO Consultancy Like Us
We Help Businesses Drive Their Revenue Up & To The Right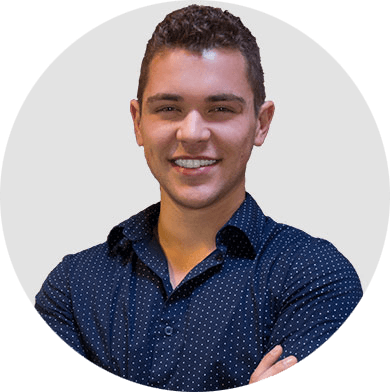 Founder Of Ratynski Digital - Alex Ratynski
Alex Ratynski founded Ratynski Digital after working as the local SEO director for a marketing agency that specializes in dental marketing. Alex spent years using online marketing & search engine optimization to turn great dental practices into thriving multi-million dollar businesses.
Then, taking all the knowledge and experience that comes with growing hundreds of successful businesses, Alex decided to launch Ratynski Digital. We are an online marketing consultancy created specifically for small to medium sized businesses who are looking to take their business to the next level.
Alex wanted to offer the same outstanding results he was consistantly delivering for dental practices, to numerous other businesses. Not only has he been able to do exactly that, but the results are quite impressive.
We Go Above & Beyond In The World Of SEO
We Immerse Ourselves In The Industry To Ensure We Always Over-Deliver For Clients
Co-Organizer Of Seattle SEO & Beers
Alex helps co-organize a Seattle SEO meetup created specifically for marketers and people working in the field of SEO. It's known as Seattle SEO & Beers. Thankfully, the Seattle area is full of brilliant online marketers who are doing some amazing things, and who enjoy coming together to share insights.
Years of Experience In SEO
When it comes to online marketing & SEO, the best "education" anyone can have is not some random course or generic certification, but rather, years of experience and a track record of successful outcomes. On top of that, Alex always tries to stay on top of the ever-changing world of SEO. Especially when it comes to Local businesses. If you have ANY questions about your search engine optimization strategy, just ask.
We Have Built Processes & Systems That Really Work
One of the many benefits in working with Ratynski Digital, is our tried and true systems for getting our clients results. Over the years, we have streamlined our processes in order to provide exceptional results for our clients in the most effecient way. This equals clear, and tangible ROI offered at an affordable cost.
Head-First In An Industry That is Always Changing
Alex is determined to stay active and up-to-date in the chaning world of search engine optimization. If there is ever a change in the SEO landscape, a new insightful marketing tactic, or a brilliant article about search… You can have confidence that Alex has read it (if not wrote it himself), discussed it, and is ready and willing to answer any questions you may have.
Anyone Can Make Bold Claims: Here's Our Proof
Here Are Some Outstanding Results From Actual Clients

3.5X Increase In New Client Bookings

68% Increase In Traffic In One Month
You'll love working with Ratynski Digital if
You take ROI seriously
We'll show you exactly where your investment is going. We set you up with a marketing dashboard that clearly helps you see where your money is being spent.
You only want to work with the best
We work hard to be one of the best in the Local SEO scene. When it comes to making a positive impact in Local SEO, Ratynski Digital is the partner you need.
You value peace of mind
The work we do is regularly reviewed, and audited. Our entire approach is highly tested, risk-averse and future-proof.
You're ready to grow
We serve small to medium-sized businesses committed to growth. If that's your goal, that's our job.
I founded Ratynski Digital because I love local communities and helping businesses grow with SEO. We selectively work with small to medium-sized businesses that are serious about growing their business. Why? Because great marketing is a team effort. Thus, finding clients that are serious about growing, will mean BOTH our efforts WILL be successful.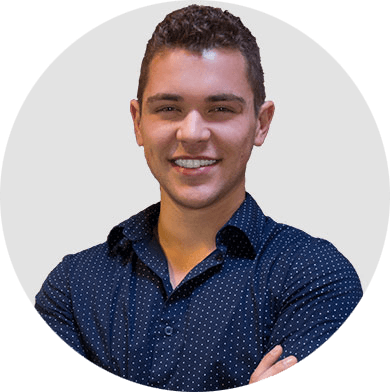 Want To Work With Us?
I have helped hundreds of companies attain more "ready to buy" visitors to their websites – I can do the same for you.